You've probably heard about Botox® Cosmetic and (most likely) have put that treatment option onto your beauty bucket list of things you'll do in 10 to 15 years. Botox is one of the most popular anti-aging treatments in the world, and it wouldn't hurt to be equipped with the right tools to smooth out those unwanted lines and wrinkles in the future.
But did you know that Botox can also be used to stop wrinkles in their tracks? It's called "Preventative Botox" – a now-trendy "tweakment" for stopping the clock on aging.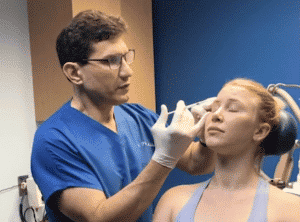 Philip J. Miller, MD, FACS, is a double board-certified facial plastic surgeon who is considered one of the country's foremost experts in facial rejuvenation. Focusing exclusively on the face for more than two decades, he blends art and science with innovation and skill to provide thousands of his Manhattan, New York patients with impeccable results – including smoother and younger skin, courtesy of Botox.
What is Botox?
To better understand how preventative Botox works, you must know what Botox is designed to do. Every time you make a facial expression, a muscle contracts and a crease develops as your skin moves. When the muscle relaxes, the line disappears – these are known as dynamic lines because they are associated with repetitive expressions such as smiling, frowning, and squinting.
Neuromodulators like Botox Cosmetic block nerve impulses from entering the muscle to reduce its activity, and as the muscle relaxes, frown lines, crow's feet, and other dynamic wrinkles smooth away.
What is Preventative Botox?
Just like it sounds, preventative Botox involves using early Botox injections to prevent the formation of lines and wrinkles. As the saying goes, "an ounce of prevention is better than a pound of cure," and preventative Botox is that ounce of prevention that keeps those wrinkles at bay.
When to Start Botox: How Old Do You Have to be to Get Botox?
If you're looking for a fixed and definite rule that clearly states when you should exactly start getting Botox – there isn't one. Although many patients start getting their preventative Botox treatments in their 20s and 30s, there is no exact age recommendation to consider.
Instead of worrying about what age to start Botox, focus on your skin. Once you begin noticing the onset of fine lines and you want to prevent those early fine lines from developing into full-blown wrinkles, preventative Botox can be a good solution. It's a good idea to see your surgeon to start discussing a preventative Botox regimen that can prevent the deepening of those lines and generally slow down the facial aging process.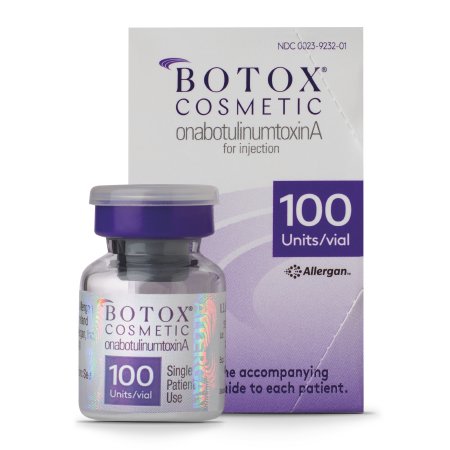 Botox is FDA-approved for patients aged 18 and older, and most experts agree that patients in their mid to late 20s and early 30s may benefit from preventative Botox treatments. Each patient is unique and should never feel bound to a specific age to start taking a proactive approach to their skin care.
Why Consider Preventative Botox?
Fine lines are part of the natural aging process, but there is nothing wrong with taking steps to slow down that aging process. Every individual will have different needs and personal goals, which is why we recommend consulting with an expert and seeking treatments that will help you feel more confident. For this reason, Dr. Miller developed the NatraLook® process.
The NatraLook® process is an enriching experience through which patients explore and ultimately boost their confidence by enhancing their appearance. During your NatraLook® consultation, Dr. Miller will discuss your unique needs and goals, as well as work through your personal obstacles to improving your Aesthetic Confidence®. NatraLook® elevates the typical cosmetic procedure experience into a safe, collaborative, and empowering environment where you and Dr. Miller can create a unified vision of your desired results.
Are There Any Risks?
Botox has an excellent safety record for the prevention and treatment of lines and wrinkles. But just like any other procedure, there are possible risks too (especially when performed by inexperienced injectors). In addition to common side effects such as swelling, bruising, dry eyes, and headaches, getting Botox repeatedly over a long period from a young age may lead to atrophy of the muscles. Although rare, patients can also build up resistance to Botox.
When should you start Botox? When you've done the research about this neuromodulator, and once you've consulted with a reputable and qualified doctor who will guide you every step of the way and provide the best possible results.
Prevent Wrinkles in Manhattan, New York
If you're interested in staying ahead of the aging process, preventative Botox may be your solution. At Gotham Plastic Surgery, we create custom treatment plans that combine minimally-invasive techniques and advanced technology to help you achieve the best version of yourself. Contact us to schedule an appointment with Dr. Miller and learn more about our anti-aging treatments.