Reviews
What makes Gotham Plastic Surgery so unique? Our patients fly in from all over the world to see Dr. Miller and Dr. Steinbrech, New York City's first collaborative duo of a general plastic surgeon and a facial plastic surgeon. Working together, Dr. Miller and Dr. Steinbrech create tailored, innovative, and comprehensive treatment plans to achieve natural-looking results that exceed patient expectations.
To schedule a consultation with Dr. Miller or Dr. Steinbrech at Gotham Plastic Surgery, please call us or contact us online.
Don't take our word for it! Here's what our patients say about Dr. Philip Miller and Dr. Steinbrech. No celebrity endorsements – just regular people like you from all over the world!
Read More
Google Reviews for Gotham Plastic Surgery - 4.8 Stars
Nicole Clonan
January 2018 ★★★★★
Words cannot even express how AMAZING Kaylyn is! From facials to procedures, to over-analyzing my face, Kaylyn truly is my Fairy Godmother! She embraces my natural beauty with recommending things that will only enhance just that. She is an amazing person who is even more amazing at her job! One of the things I love about her is her honesty, she told me my foundation I was wearing was aging my skin! Ugh, love love LOVE her! Seriously, if you haven't seen Kaylyn yet it's a MUST! (ps from before Kaylyn to now, my skin is amazing- just sayinnnnn) :)
Mackenzie Perpich
January 2018 ★★★★★
Honestly....Kaylyn is the best. I don't do reviews, very often only for those I'm PASSIONATE about. The first time I met her for a micro needling treatment, it was like we had known each other for years. At this point, she is a friend AND a doctor! The best combination!
Ron Elliott
January 2018 ★★★★★
Kaylyn Plum is an amazing combination of knowledge, caring, experience and fun. She's a P.A. so she really knows her stuff! Amazing results and held my hand the whole way during and after the process. I never felt "abandoned". I won't go anywhere else. She's my "goto" person!
jay marrero
January 2018 ★★★★★
Dr. Steinbrech and staff are amazing, If I could give more stars I would, they are the most friendly and professional group of people, they make you feel as if you are family. Dr. Steinbrech is one of the most personable Surgeon I have ever met and his work is detailed and amazing my results where even more then I expected, I could have achieved, if you are looking for the best of the best, like I was, look no further.
Yelp Reviews for Gotham Plastic Surgery - 5 Stars
10 Reviews
Tom L. ★★★★★
1/13/2018
The staff is everything you would want in this field: caring, understanding, and knowledgeable. Besides the treatments from Dr. Miller (which have been amazing), Kelly has also been such a huge help in making me feel comfortable and explaining various treatments. Everyone there is so friendly and professional - I would totally recommend!
Molly N. ★★★★★
12/2/2017
I have been a patron of Gotham Plastic Surgery for over a year now and I cannot express how happy I am with their services and staff. Kaylyn, the Cosmetic PA, is the best! I started seeing Kaylyn for Fractora procedures and just recently started seeing her for my Injectables as well. She is a true artist! I cannot be more happy!!! I absolutely love her work!
C.C. ★★★★★
8/22/2017
I had CoolSculpting done on my lower abdomen, and my experience at Gotham was really great. Kaylan performed the procedure on me, and she was extremely pleasant and professional. I assumed that I would need to purchase 2 small areas, but Kaylan told me that 1 small area procedure would work for me. I really appreciated her honesty when she easily could have gone with the more expensive option that I thought I would need. I am very pleased with the results, there is a noticeable difference in my lower stomach. Overall, great experience and I definitely recommend Gotham.
Evita S. ★★★★★
5/22/2017
I have been going to Kaylyn for IPL photofacials to deal with my melasma. She is caring, thoughtful and thorough. Even though the process has been long, she has made it enjoyable! Thank you so much!
Didi Maxx 1 ★★★★★
4/25/2017
I am a professional entertainer who works in the corporate and private sectors of the greater Metropolitan area, so my appearance is of paramount importance. I have had two IPL treatments performed by Kaylyn Plum who is a PA. Both of these treatments have produced amazing results. She is professional, knowledgeable and courteous... exactly what I have come to expect in an NYC Plastic Surgeon's practice. What makes her a standout is her enthusiasm for her work as well as the work of the surgeons, Dr. Steinbrech and Dr. Miller who are both board-certified plastic surgeons.
I'm not sure why Chloe K left such a bad review. Perhaps she was confused as to what an IPL treatment does or maybe she has very little sun damage to her face. Anyone who has done their research or who had experience with treatments on a regular basis knows that surgeons don't give IPLs. All that is legally required to perform this service is a trained technician with an esthetician's license. Kelly Mahoney certainly exceeds those qualifications. And the fact that Drs Steinbrech and Miller are willing to put such a person in charge of working on my face gives me all the more confidence in their practice.
Please do the research yourself. While reviews on Yelp are great for restaurant recommendations, I wouldn't base my decision on having work done on my face to this page alone. I particularly like to see before and after photos. You will find many of them on the website: www.gothamplasticsurgeryny.com
Google Reviews for Dr. Philip J. Miller - 4.5 Stars
Paula Fortgang
January 2018 ★★★★★
Kaylyn Plum, Dr. Miller's PA, is the best! She is exceptionally knowledgeable, patient, explains everything in great detail, and makes you feel like you are in the best hands, which you are -- hers! Her cosmetic and CoolSculpting procedures are second to none. I highly recommend her!
Nicole Clonan
January 2018 ★★★★★
Dr. Miller, Kelly, and his entire staff was the BEST discovery I ever found in New York (and I've been living here for 10 years)! Seriously, words can't even describe how thankful I am for finding Dr. Miller and his team. I am an extremely picky person (with everything really) but especially when it comes to procedures and who I let trust, and from the moment I met Dr. Miller I knew my search was over and I found THE ONE! I've been a patient of Dr. Miller's for over a year now and I'm truly blessed and lucky to be considered a member of the Gotham Plastic Surgery family! Please go and schedule a consultation visit with Dr. Miller, you won't be let down I can 100% ensure you!
S BN
January 2018 ★★★★★
Dr. Miller is a very kind and patient doctor. I went to see him today after having a bad facial accident and I left feeling like a totally new person. He was patient and took his time listening to every one of my concerns and explained everything that was going on thoroughly. Dr. Miller is also a very honest doctor and didn't push me to have any extra procedures. He was very sympathetic to what happened to me and very caring. His staff is great and each and every one of his staff is wonderful and adds to his practice. He even has a PA skin specialist on staff that was so kind and helped me with my concerns. She helped advise me on what to use so I could face the public and head out the door. I feel lucky that I was able to be seen right away and I thank Joseph and his office staff for giving me this appointment. Thank you, Dr. Miller, for giving me peace of mind and helping me get my dignity back.
Yelp Recommended Reviews for Dr. Philip J. Miller - 5 Stars
2 Reviews
Molly N. ★★★★★
2/15/2017
I recently went to Kaylyn for a Fractora treatment. I was pretty nervous prior to receiving the treatment since I hadn't done any cosmetic procedures before. Kaylyn was amazing! She made sure to explain what was going to take place during the procedure so I felt more comfortable and at ease. The procedure was quick and easy and took about 45 minutes.
After the treatment, she explained to me what to expect for downtime and put me on a great post care and anti-aging regimen. Within two weeks, I saw that my pores, pigmentation and lines and wrinkles were less noticeable.
Since I loved the results of my first Fractora, I scheduled my second treatment two months after my first. The results have been outstanding. I saw a significant decrease in my pore size ( about 50% smaller than pre Fractora) complexion, lines, and wrinkles along with improvements to my tone and texture. I am a die-hard fan of Kaylyn, Dr. Miller, and Fractora!
Audrey M. ★★★★★
1/30/2015
I went to Dr. Miller for Botox and fillers this week. He took his time to explain the asymmetries he wished to correct, he then marked out the areas he was going to put filler to ensure precise placement, I have had Botox and fillers but no one ever mapped out my face like that. Kelly is awesome, she took my pictures and numbed me, she is very sweet, they both made me feel very comfortable. I was only slightly swollen for a couple of days, not bad at all. Dr. Miller's injections were spot on, I look great! I got a syringe of Voluma in my cheeks to enhance my cheekbones, Restylane in my upper lip for a little more pouty look, and Botox in between my brows, and crows feet which slightly raised my brows. I couldn't be happier, I look great! Thanks, Dr. Miller and team! :)
RealSelf Reviews f0r Dr. Miller - 4.7 Stars
2HealthandHappiness- December 2017 – Rhinoplasty – ★★★★★
I am very pleased with the results and the quality care that I received from Dr. Miller. I reached out to him because I use a CPAP to sleep at night but during the day I often felt I had poor nasal airflow. During my initial consultation, I learned I had a deviated septum which was one issue contributing to poor nasal airflow. He offered his recommendations and successfully performed on me a rhinoplasty, septoplasty, and turbinoplasty. My breathing has improved significantly and my nose looks amazing! Dr. Miller is attentive, responsive and is an excellent communicator so I was well informed throughout each step of the process. I was nervous about surgery due to my pain sensitivities but his confident and professional demeanor helped me find the courage I needed to face my fears. Bottom line, Dr. Miller is an excellent doctor with an outstanding team!
nyc11223 – November 2017 – Cheek Augmentation – ★★★★★
I went to see Dr. Miller for some filler treatment in my cheekbone area. As a male, I was nervous that it would make my face look too feminine but Dr. Miller and Kelly assured me he knows exactly how much to use/where for males. Dr. Miller and Kelly were so easy to talk to and understanding. The filler came out perfect, a slight but great change for my face. Thanks to both Dr. Miller and Kelly for being so professional and honest with me!
jennnnna.b – October 2017 – Rhinoplasty – ★★★★★
When I met Dr. Miller and his staff I immediately felt I was where I was supposed to be. I truly felt understood and confident that Dr. Miller would be able to give me the nose I always wanted and dreamed of. I had a rhinoplasty one week ago today. So far, my results look amazing! Myself as well as my family and friends are blown away and I have to keep reminding them (and myself) that the best results are yet to come as swelling continues to reduce and more healing takes place. Not only is Dr. Miller an excellent facial/rhinoplasty surgeon, he also has a heart and demonstrations compassion towards patients and I was able to pick up on this right away. Dr. Miller and his entire staff were all AMAZING individuals and I feel such gratitude for finding them! The next person I met at Gotham Plastic Surgery was always more pleasant than the person I had met before and to me, this means that they really, truly understand how people FEEL about their bodies and appearances. Not to mention, the entire process starting with the consultation through post-op has been seamless. They all have already had such an impact on my heart.
RateMDs Reviews of Dr. Miller - 5 Stars
Dr. Philip J. Miller
Over 250 reviews
Avg. Rating – ★★★★★ (5 stars)
Staff 5    Punctuality 5    Helpfulness 5    Knowledge 5
Dr. Miller is just outrageously, aaaahhhhhmmmmaaazzzinnnnggggggg!!! Kelly is the sweetest, most fabulous gal!!! Knowledgeable staff !!! Your go-to place to feel and look smashing!
Submitted January 8, 2018
Staff 5    Punctuality 5    Helpfulness 5    Knowledge 5
Dr. Miller is an artist! I went to him on a trip to NYC and he did not disappoint. He is personable and has a natural aesthetic eye. Staff is amazing, I have found my forever home!
Submitted December 22, 2017
Staff 5    Punctuality 5    Helpfulness 5    Knowledge 5
Dr. Miller is attentive, responsive and excellent communicator. My experience from start to finish was amazing. I am very pleased with my results and the excellent quality care I received from Dr. Miller and his outstanding team.
Submitted December 18, 2017
Staff 5   d Punctuality 5    Helpfulness 5    Knowledge 5
I have been going to Dr. Miller for several years now and always have an amazing experience. Kelly and Dr. Miller are so trustworthy and always make me feel comfortable. If you want natural looking results, then look no further.
Submitted December 18, 2017
nycstatenisland - 3 months ago – Rhinoplasty – ★★★★★
After reading Dr. Miller's published articles and his comments on his osteomities (including the technique he performs) I knew he was the only one going to touch my nose. Everything discussed during the consultation came to fruition when my cast came off. The bridge was perfection for Me. Unfortunately, I hit my nose pretty bad in an accident the night after the cast was off and caused the sides to widen a bit. I returned to him distraught and he suggested I waited 6 months. That mark hit and my tip tightened beautifully. Regardless, I asked him to fix the slight bump On the side. Even though he did his service and gave me exactly what I wanted in the first place, he agreed to go in one more time so I didn't have to regret that accident. I go back in November and I have no doubt in his knowledge or talent. Let's not forget the AMAZING staff for being so patient with me and understanding.
nycinlondon - 4 months ago – Rhinoplasty – ★★★★★
Dr. Miller performed a tiplasty on me last month. I had a nose that was continually drooping and becoming more flat/depressed-looking with every passing year. Unlike other surgeons I had consulted with who insisted my nose needed to be broken to achieve the result I wanted, Dr. Miller immediately dismissed that, saying that my nose was fine otherwise and he could fix the problem I presented without breaking my nose. I appreciated that he and his staff were extremely friendly, professional, and quite frankly, fun to be around. He even called me a few hours after my surgery to check in on me, which I cannot remember any surgeon ever having done before. All in all, I was apprehensive about having plastic surgery, and after my experience, my only regret is that I didn't do it sooner!
Don't Take Our Word for It! Here's What Our Patients Say about Dr. Douglas S. Steinbrech
Google Reviews for Dr. Douglas S. Steinbrech - 5 Stars
5.0
13 reviews
Jason Chambers
September 2017 ★★★★★
From start to finish, Dr. Steinbrech and his staff were amazing. They exceeded all of my expectations. They helped me become comfortable with the process. They went above and beyond to help me obtain my medical clearances despite some unusual prior medical issues. Dr. Steinbrech listened to my concerns and helped me choose the correct procedures to achieve my objectives. They helped me understand the recovery process and plan for a comfortable and uncomplicated recovery. All of this is important, but the bottom line will always be the end result. I could not be happier with the results of my procedures. The results substantially exceeded all of my expectations. The reaction from my family, friends and acquaintances has been incredible. Dr. Steinbrech somehow managed to achieve a huge transformation of my appearance that also appeared completely natural and not the result of surgery. I couldn't be happier with what Dr. Steinbrech and his team have done for me.
Alexei Ivanov
September 2017 ★★★★★
AMAZING
josh m.
August 2017 ★★★★★
As a 52-year-old CEO of a financial company I feel it is important to continue to look my best as I age. I sought out Dr. Steinbrech because he was one of the few doctors that focuses a large part of his practice on men.
Dr. Steinbrech initially performed eyelid surgery on me and a couple years later performed a mini neck surgery to firm up my jaw and neck. In both cases the results were amazing. The procedures looked completely natural and his surgical skills allowed for a speedy recovery with minimal downtime from work.
I continue to see Dr. Steinbrech for botox and occasionally for fillers in his LA office. I feel fortunate to have found someone with such a great eye for men's faces. Beyond being a highly competent surgeon, he is really an artist who is able to look at a man's face and see what subtle changes can be made to improve one's looks without it becoming too obvious. I would "highly - highly" recommend him to any man trying to look his best and stay competitive as he ages.
Yelp Recommended Reviews for Dr. Douglas S. Steinbrech - 5 Stars
4 Reviews
Tom L. ★★★★★
6/13/2017
I have been going to Dr. Steinbrech for years and have been happy with my results. He knows the male anatomy and specializes in both surgical and non-invasive procedures. I highly recommend to family and friends.
Lauren D. ★★★★★
1/17/2017
He is absolutely amazing!
I have a lot of experience with fillers and this was hands down the best experience I have ever had. I was relaxed, I didn't bruise, we laughed, he went in the exact direction I was hoping he would with the filler... it truly was just a great experience from the minute I walked through the door until I left.
Thank you so much for being amazing!
RealSelf Reviews of Dr. Steinbrech - 4.9 Stars
ducoront – January 2018 – Six-pack Implant ★★★★★
I was looking for a chirurgical surgery for six-packs abs implants, after many research I found the information and all positive reviews of Dr. Steinbrech from Gotham surgery. I'm from Belgium and even if it was a long distance from home and I'm not the best English speaker, I finally decided to do the procedure with Dr. Steinbrech. I was warmly welcomed at the Hospital, and felt completely confident thanks to all clear explanations from the Dr and all surrounding persons, what a great team! After the surgery, they brought me back at the hotel and checked everything was going fine. The 12 first hours I need to be honest it was painful, but painkillers helped me well. After 4 days I could take off my bandages and finally see the result of the surgery... it was better than I hoped, amazing! A perfect result, Dr. Steinbrech is for me the Maestro of surgery. I'm very happy and looking forward to go back for the next surgery :)
nycfitness – January 2018 – Butt Implants - ★★★★★
I could not have been happier with Dr. Steinbrech and his team. Everyone at the office was simply wonderful to work with, and the results speak for themselves. His aesthetic sense is the primary reason I chose him. I took in several pictures of what I was trying to achieve with my gluteal augmentation (I went with implants because I wasn't a candidate for fat transfer) and he helped me understand what was achievable and what wasn't. The entire process was seamless from initial consult to my last post-op follow-up. The scars are extremely small and well hidden and now I have a perfect bubble butt. I'd go back to Dr. Steinbrech for any future cosmetic procedures in a heartbeat!
emsilvs – December 2017 – Breast Implants - ★★★★★
Words could never express my gratitude for Dr. Steinbrech and the rest of the staff at Gotham Plastic Surgery. Beginning at an early age, I have long admired the appearance of breast implants. My mother having undergone the procedure early on in my life, it was a look I had been sort of accustomed to and later became an ideal. However, the decision to go forth was something I would continue to debate over the years. Following my debut as a bikini/fitness competitor earlier this year, I finalized my decision to undergo surgery. Despite the skepticism of others, I knew wholeheartedly that this was a procedure that I wanted for myself and at the end of the day, that's what truly matters. While inevitably, I would dread the length of time needed for recovery (and time spent away from the gym), I realized there would never be a "perfect time" so why wait? Prior to finally making the commitment, I understood the importance of choosing the right surgeon for my procedure. Between colleagues that traveled abroad or a lesser price and my mother's disappointment not having researched her doctor, I wanted to ensure I chose the best of the best by above all, a surgeon I could trust. With numerous referrals, from lifelong friends to professionals that work in the industry; in choosing Dr. Steinbrech, my results are everything I had hoped for and more. From the initial consultation to the procedure & now just 2 weeks post op, everything (and I mean everything) has been immaculately executed and my healing experience has been a breeze; no pain, discomfort & any of questions or concerns I may have had along the way were quickly addressed (not to mention, I've even made it back to the gym wahoo!). I truly can't say enough!
dhink3 – December 2017 – Chin Implant - ★★★★★
Amazing work! Dr. Steinbrech and his entire staff are incredibly friendly and professional. I couldn't be happier with the results and the overall experience. I would absolutely recommend scheduling a consultation!
JOEY 33316 – December 2017 – Pec Implants - ★★★★★
I went to see Dr. Steinbrech with malpositioned implants that I lived with for 2 years. He not only listened to everything I had to say, he discussed it with me and worked with me until we were on the same page. Most importantly, he executed our vision to perfection and for the first time in 2 years, I feel amazing!! He did an amazing job. He's a wonderful person, doctor, and artist. Couldn't be happier!
To Find Out How We Can Help You, Contact Gotham Plastic Surgery Today
Whether you're from Manhattan or Malibu, Monaco or Mozambique, or anywhere in between, come see what makes Gotham Plastic Surgery so unique. Dr. Miller and Dr. Steinbrech will put their years of training, experience, and expertise to work in helping you face the world with renewed confidence and self-esteem.
To schedule a consultation, please call us or contact us online.
Next, visit our Media
Trust the Experts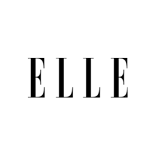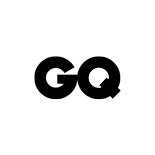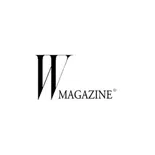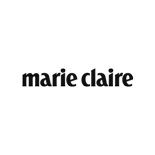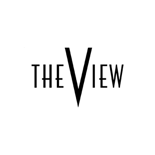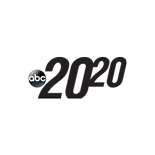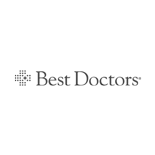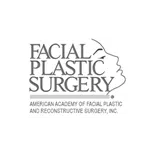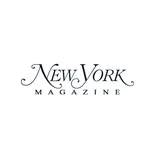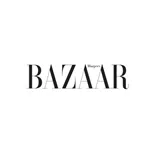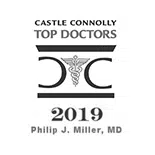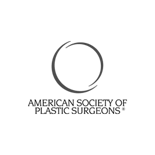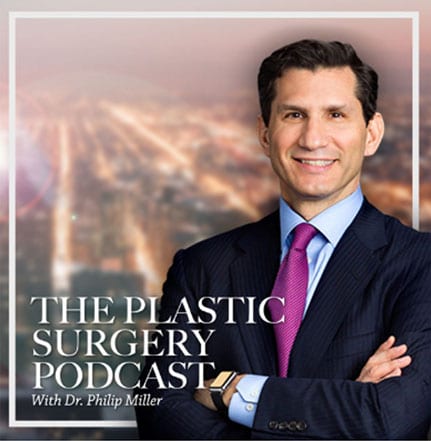 The Plastic Surgery Podcast with Dr. Philip Miller
Tune into The Plastic Surgery Podcast, hosted by facial plastic surgeon Dr. Philip Miller. Dr. Miller is here to answer your questions, de-mystify plastic surgery, and help you feel more knowledgeable and empowered about any procedure performed at our center.
View all Podcasts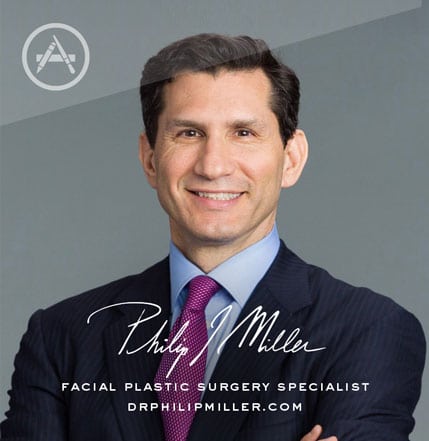 Plastic Surgery w/ Dr. Miller
If you're thinking about getting a lift, nip, or tuck, this app is for you. It's the most comprehensive pocket encyclopedia of plastic surgery terms, before and after photos, and visualization tools to help you really know what to expect from a procedure, including seeing potential results on your own photo. This app is only available on the App Store for iOS devices.
View in Ap

p Store >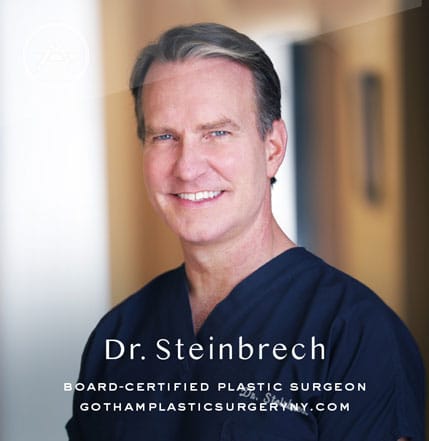 Plastic Surgery w/ Dr. Steinbrech
"Men's Plastic Surgery" is an app created by renowned plastic surgeon Dr. Steinbrech, board-certified by the American Board of Plastic Surgeons under the American Board of Medical Specialties. With this app, you can peruse specials, check out unique promotions, view before and after photos, and join our private social media community.
View in Ap

p Store >