Ethnic Rhinoplasty
Rhinoplasty procedures are like the nose itself – each one is unique. This is especially true with ethnic rhinoplasties. What works for one ethnicity (say, Koreans) won't work on another ethnicity (Persians, for example).
At Gotham Plastic Surgery in New York City, facial plastic surgeon Dr. Philip Miller is renowned for his more than two decades of experience in performing rhinoplasties on countless patients of varying ethnicities. Because he understands how patients feel about their nasal profile, he has developed unique techniques specific to each ethnicity, which he then expertly applies to achieve the aesthetic or functional goals that patients like you may have.
Read More
What Is an Ethnic Rhinoplasty?
Technically, any rhinoplasty can be considered an ethnic rhinoplasty as every patient belongs to one or more ethnicity. However, in the U.S., the term typically refers to a "nose job" that is performed on people who are not of Caucasian descent. These include the various types of noses found on people of Indian, African, Asian, Hispanic/Latino, and Middle Eastern descent.
In general, although each person is unique, there are basic similarities within each ethnicity that must be taken into account to ensure that each patient's goal is met safely and effectively.
Retaining Ethnic Appearance and Heritage
For patients considering an ethnic rhinoplasty, especially in the U.S., it is important for them to retain their ethnic appearance and not have a full Caucasian or "westernized" nose, while at the same time ensuring their nose is in harmony with the rest of their face. The techniques used in these rhinoplasties are not the same as those used in a rhinoplasty procedure on someone of Caucasian descent. To learn more about rhinoplasty, visit medlineplus.gov
Challenges of Ethnic Rhinoplasty (Which Require Special Skills)
Patients of African, Asian, and Hispanic descent often have thicker nasal skin and weak cartilages on the nasal tip. This can make it more challenging to achieve the desired nasal definition.
Furthermore, many ethnic patients are interested in having the following types of work done:
Removing a hump or bump
Lifting a flat bridge
Adding definition to a bulbous tip
Narrowing a broad base
Making an overall wide appearance narrower
Lifting a drooping tip
Reducing nostrils that are large or flared
To determine what should be done and how, such as using a graft to augment the nose or support the tip, a consultation with Dr. Miller is crucial.
Characteristics of Major Ethnicities in the U.S.
African
This rhinoplasty is designed for the specific, unique characteristics and concerns inherent in patients of African descent, who may have the following nasal characteristics:
Nasal tip cartilage that is weak or thin
Nasal skin that is thick
Nasal bridge that is low
Nostrils that are wide
Asian
Asian and Caucasian noses differ in many subtle ways. During a Caucasian rhinoplasty, surgeons often take down a nasal bump, but Asian rhinoplasties don't involve a bridge at all (instead, we build a bridge using a number of materials, such as Gortex, silicone, and cartilage). Furthermore, the tip of Caucasians noses can be overly projected, while Asian tips are uniformly de-projected, leading to a large request for more nasal projection among Asian patients.
An Asian rhinoplasty is designed for the unique characteristics and concerns inherent in patients of Asian descent, who may have the following nasal characteristics:
Flat nasal profile
Slight nasal bridge
Wide and weak nose tip
Flared nostrils
Korean
Patients of Korean descent have concerns and nasal characteristics distinctive from other Asian ethnicities. This procedure focuses on concerns specific to patients of Korean ethnicity, who often have the following nasal characteristics:
Slight nose bridge
Flat nasal profile
Wide nose tip
Wide nostrils
Hispanic/Latino
This rhinoplasty must consider the unique ethnic characteristics and features of the patients with Spanish, Caribbean, or Central/South American heritage, as each has unique nose characteristics.
With such a wide range of diversity within this ethnic group, Dr. Miller has developed techniques specific to each type of Hispanic/Latino ethnic identity. Hispanic/Latino patients share several nasal characteristics, such as thick skin and a bulbous tip that is difficult to refine or reshape with traditional rhinoplasty methods.
Other considerations include:
Large nose bridge (Spanish heritage)
Wide, flat nostrils (Caribbean)
Flat tips and bridges (Central/South American)
Indian
Dr. Miller's specialized techniques for this ethnic nose reshaping offer the best, most personalized results possible.
Patients of Indian descent may share these nasal characteristics:
Rounded nose tip
Wider nasal structure
Thicker nasal skin
Downward-sloping nasal shape
Nose bridge hump or bump
Middle Eastern
Patients of Middle Eastern descent are also a large, diverse group that requires a personalized approached when it comes to nasal surgery. Yet, Middle Eastern patients may share the following nasal characteristics:
Large nose profile
Curved nasal bridge
Bulbous or hanging nose tip
Persian
Although people of Persian descent are a subset of Middle Easterners, they have unique nasal characteristics that may require techniques in ethnic rhinoplasty that are distinctive from a more generalized Middle Eastern "nose job."
Typical Persian patients may share the following nasal characteristics:
Large nose profile
Downward nose bridge slope
Bulbous nose tip
Jewish
Ethnic Jewish rhinoplasty patients also have a unique characteristic that distinguishes their noses from those of other patients with Middle Eastern heritage.
Many Jewish patients share the following nasal characteristics:
Amorphous nose tip
Over-projected nose tip
Large dorsal hump
To Find Out More about Ethnic Rhinoplasty, Contact Gotham Plastic Surgery in New York, NY
The main goal of ethnic rhinoplasty is twofold: patients retain their ethnic identity or appearance without looking too Caucasian and keep their nose in harmony with their face. Dr. Miller has developed techniques specific to each ethnicity that retains your facial harmony and ethnic heritage. To find out more, contact Gotham Plastic Surgery for a consultation

Trust the Experts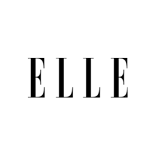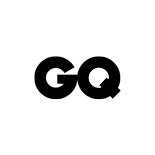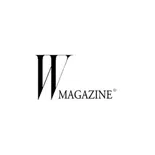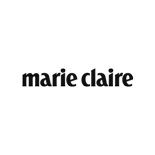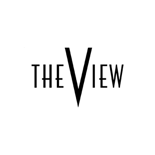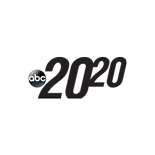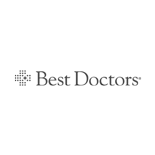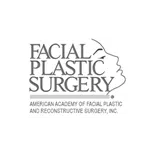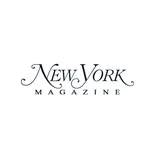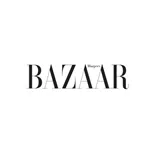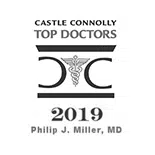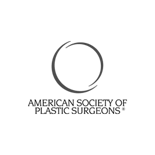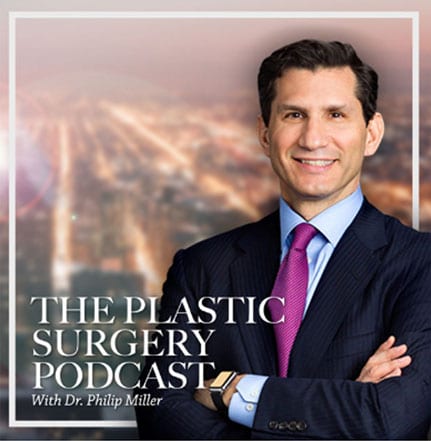 The Plastic Surgery Podcast with Dr. Philip Miller
Tune into The Plastic Surgery Podcast, hosted by facial plastic surgeon Dr. Philip Miller. Dr. Miller is here to answer your questions, de-mystify plastic surgery, and help you feel more knowledgeable and empowered about any procedure performed at our center.
View all Podcasts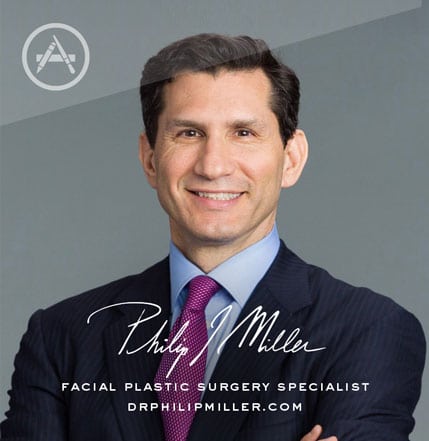 Plastic Surgery w/ Dr. Miller
If you're thinking about getting a lift, nip, or tuck, this app is for you. It's the most comprehensive pocket encyclopedia of plastic surgery terms, before and after photos, and visualization tools to help you really know what to expect from a procedure, including seeing potential results on your own photo. This app is only available on the App Store for iOS devices.
View in Ap

p Store >