Facial Shaping
The facial Golden Ratio is a beauty standard based on the overall shape and proportions of the face. This standard includes the symmetry of the forehead, eyes, cheeks, mouth, nose, and chin in relation to their distance from one another. It also includes how light reflects off certain features of the face – such as the nose, cheekbones, and temples – as well as the prominence of those features.
Based on the symmetry and proportions of the face, the Golden Ratio uses math and geometry to measure the symmetry of the face. For example, there is an ideal ratio of nose length to ear length, face length vs face width, mouth width vs nose width, and a number of other universally recognized indicators of "beauty."
Read More
However, the ideal symmetrical ratio is not the same across different ethnicities. For example, features considered to be ideal in the Caucasian face are not the same as the ones considered to be ideal in an African face, which is distinctive from those in a Hispanic or Asian face. Even across each group, the ideals are not the same depending on the culture or area of the world in which members of the group live.
Facial shaping involves altering the contours and/or definition of the face through surgical or non-surgical means, usually to match or come close to matching the Golden Ratio. Facial shaping procedures at Gotham Plastic surgery's New York practice can correct aesthetic issues with the nose, jaw, neck, and eyelids, while non-surgical facial shaping is a viable alternative using one or more dermal fillers to contour the jawline, chin, or cheekbones; add volume to hollow temples, or reshape the nose and eyes.
Facial shaping also helps correct volume loss or sagging skin that causes your appearance to lose its desired shape. Through surgical or non-surgical means, tighter, firmer skin can be attained and the production of collagen and elastin can be stimulated. Surgical means can include rhinoplasty, blepharoplasty, or jaw augmentation while non-surgical means can include dermal fillers like Juvéderm® and Restylane® or neuromodulators like Botox®, Dysport®, and Xeomin®.
At Gotham Plastic Surgery, patients have a variety of facial shaping options that can help deliver the desired facial contours and definition. Face the world with restored self-confidence and a more vibrant appearance!
To learn more, schedule a consultation today.
Facial Shaping Procedures
Liquid Facelift
As a "facelift in a bottle," a liquid facelift restores a youthful appearance through a combination of dermal fillers, neuromodulators, and ultrasound techniques for a rejuvenated appearance. Taking less than an hour, this procedure can lift sagging skin, volumize lips, fill out hollow facial areas, minimize under-eye bags, and reduce a variety of wrinkles.
Click here to learn more about a liquid facelift.
Restylane
The Restylane line of fillers includes Restylane, Restylane Lyft, Restylane Silk, Restylane Kysse, and Restylane Refyne and Defyne. Composed of skin-nourishing hyaluronic acid, these fillers help erase fine lines, smooth out moderate to severe facial folds, and volumize sagging skin. Restylane delivers contour and volume around the mouth, nose, and cheeks for a more youthful appearance that looks natural. Restylane Kysse is designed specifically to provide fuller lips for a softer, plumper pout.
Juvéderm
The Juvederm collection includes Juvederm, Juvederm Ultra, Juvederm Vollure, Juvederm Volbella, and Juvederm Voluma. Also composed of skin-hydrating hyaluronic acid, Juvéderm injections help correct a variety of facial wrinkles, from fine lines to deep facial folds, particularly around the nose, mouth, and forehead areas. Voluma targets hollow cheeks and/or sagging skin in the areas of the mid-face and cheek with results clinically proven to last up to 2 years. To learn more about Juvederm, visit fda.gov.
Belotero
This hyaluronic acid-based filler features a proprietary process that allows the injectable gel to integrate into the natural structure of your skin. This integration produces smooth results while allowing you to continue to make natural facial expressions. Belotero can be used to treat fine lines and wrinkles around the nose, mouth, and chin.
Radiesse
Radiesse is an injectable collagen stimulator that works by triggering the body to produce more collagen within the dermal structure. During our youth, collagen levels in the body are plentiful, leading to soft, supple skin. As we age, this essential protein diminishes, leaving us with skin laxity and the formation of wrinkles. Radiesse restores collagen levels to add volume and reverse aging signs in the lower face and hands.
Sculptra
Sculptra is another collagen stimulator that is injected deep into the dermal tissue to boost collagen levels. As collagen levels increase, the framework that supports the dermal cells and tissue is restored. This product is an excellent choice for long-term improvement in lines of the lower face, including smile lines, nasolabial folds, and marionette lines.
Lip Augmentation
If you have naturally thin lips or your lips have thinned due to aging, a lip augmentation procedure can plump the lips for a luscious, youthful-looking mouth. It's an ideal lip enhancement solution if you'd like to have full lips.
Click here to learn more about lip augmentations.
To see the contours and definition that a facial shaping procedure at Gotham Plastic Surgery can do for you, please visit here.
G.I. Jaw™
For men who desire a strong, square jaw to make their face more symmetrical, Dr. Miller's innovative and one-of-a-kind G.I. Jaw® technique delivers the chiseled face that women love and men want. Dr. Miller's procedure includes a variety of jaw-enhancing treatments like fillers, implants, and liposuction to yield more masculine-looking features.
Click here to learn more about G.I. Jaw®
Botox, Dysport, and Xeomin Injections
Botox, Dysport, and Xeomin injections are safe and effective, which makes these injections among the most popular cosmetic procedures in the country. These neuromodulators are ideal for correcting dynamic wrinkles such as frown lines or laugh lines, and it improves your appearance for a more youthful-looking appearance.
Click here to learn more about Botox, Dysport, and Xeomin.
Kybella®
Kybella enhances the facial profile and improves facial shaping by eradicating a troublesome double chin. Considered a non-surgical alternative to liposuction, Kybella destroys fat cells and yields a more sculpted jawline and neck.
Liposuction for Face
Though you may associate liposuction with body sculpting, it is also effective for facial shaping. Liposuction could be an ideal choice if you're a patient with fatty areas in the cheeks, chin, and neck that haven't responded to diet or exercise.
Click here to learn more about facial liposuction.
Neck-Tite™
Utilizes minimally-invasive radiofrequency-assisted liposuction technology (RFAL), Neck-Tite precisely firms and contours the neck and jowls for a more youthful-looking neck. It's an excellent non-surgical alternative for correcting a "turkey" neck with little discomfort or downtime and minimal scarring.
Click here to learn more about Neck-Tite.
Facial Implants
Facial implants come in a variety of sizes, styles, and shapes and are effective at helping patients achieve long-term aesthetic goals, such as a more pleasing facial symmetry. Implants are commonly used to augment the chin, cheek, jawline, nose, and lips for natural-looking facial shaping.
Click here to learn more about facial implants.
See the beautiful results that facial shaping treatments at Gotham Plastic Surgery can provide in our gallery.
Primary Rhinoplasty
Also called a nose job, a rhinoplasty is among the most common plastic surgeries performed, either to improve nasal and facial aesthetics or nasal function. The procedure reshapes a nose that's too small, too large, or has a hump; it also can improve a nose that's been injured or corrects breathing problems.
Click here to learn more about a primary rhinoplasty.
Revision Rhinoplasty
A revision rhinoplasty corrects nasal aesthetics or improves nasal functions that arise from a previous nose job that yielded poor results or whose effects didn't match expectations.
Click here to learn more about revision rhinoplasty.
Non-Surgical Rhinoplasty
This is a quick, non-invasive alternative to a surgical nose job, featuring dermal fillers to improve minor or slight nose irregularities, asymmetry, or a nasal hump. It's ideal for patients who wish to avoid surgery or have no time for the lengthy recovery that can occur due to surgical rhinoplasty.
Click here to learn more about a non-surgical rhinoplasty.
Forehead and Brow Lift
Aging often causes the forehead to sag or the eyebrows to droop, which can detract from the eyes. The expert plastic surgeons at Gotham Plastic Surgery can bring back a smoother forehead or arched eyebrows with a forehead and/or brow lift that returns the focus to your bright, revitalized eyes and forehead.
Click here to learn more about a forehead and brow lift.
Blepharoplasty
Refresh tired-looking eyes from drooping or sagging eyelids with a blepharoplasty. This eyelid surgery can restore the windows to your soul by correcting either your upper or lower eyelids (or both).
Click here to learn more about blepharoplasty.
Chin & Cheek
If you think that you have a weaker appearance due to a small chin or that your nose appears larger from a flat cheek, expertly-placed facial implants can reshape your face with great effect. Placed in the chin and/or cheek, the overall shape of your face can be improved for renewed confidence in your appearance.
Click here to learn more about chin & cheek implants.
Otoplasty
Ears that are large or protrude abnormally can give your face a shape you're not happy with. An otoplasty reduces the size or corrects the prominence of the ear(s) so that you regain confidence in your appearance.
Click here to learn more about otoplasty.
For More about Facial Shaping, Contact Gotham Plastic Surgery
To find out how facial shaping can benefit you, and which procedure(s) are most suitable for your unique facial structure, contact Gotham Plastic Surgery today! As a renowned facial plastic surgeon in New York City, Dr. Miller can help you achieve the facial shaping results you desire.
Next, read about our Body Procedures.
Trust the Experts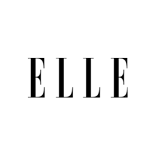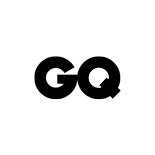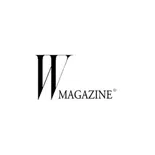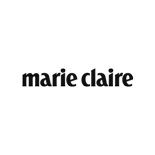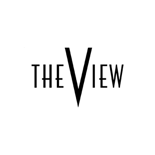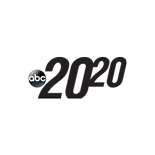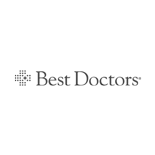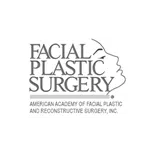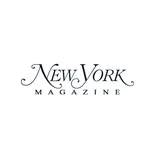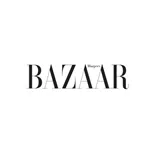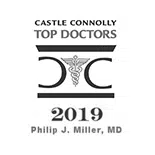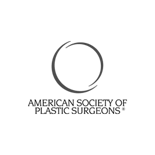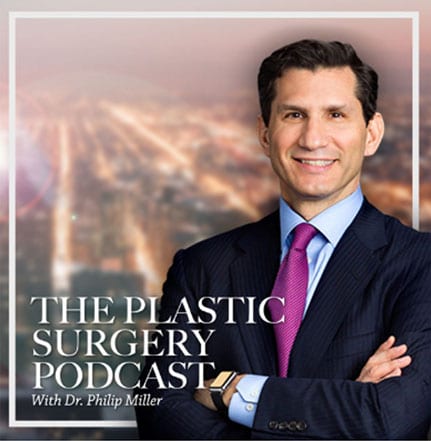 The Plastic Surgery Podcast with Dr. Philip Miller
Tune into The Plastic Surgery Podcast, hosted by facial plastic surgeon Dr. Philip Miller. Dr. Miller is here to answer your questions, de-mystify plastic surgery, and help you feel more knowledgeable and empowered about any procedure performed at our center.
View all Podcasts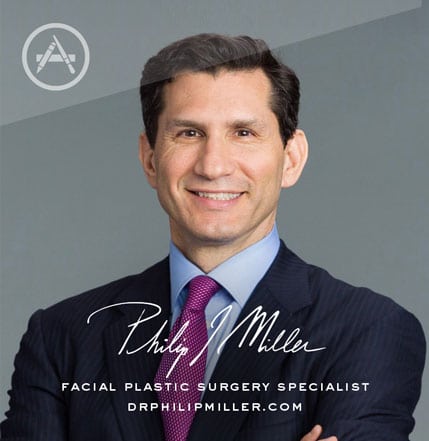 Plastic Surgery w/ Dr. Miller
If you're thinking about getting a lift, nip, or tuck, this app is for you. It's the most comprehensive pocket encyclopedia of plastic surgery terms, before and after photos, and visualization tools to help you really know what to expect from a procedure, including seeing potential results on your own photo. This app is only available on the App Store for iOS devices.
View in Ap

p Store >