Facial Procedures
Cosmetic facial procedures are designed to help patients achieve their aesthetic goals. Medical facial procedures help patients rebound from skin cancer, injury, disease, or other trauma. From extensive surgical procedures that redefine a jaw or excise a tumor to non-surgical ones that augment lips or repair an imperfection to ones that smooth facial wrinkles and creases, Gotham Plastic Surgery offers customized solutions that yield the natural-looking results you desire.
Dr. Philip Miller, a board-certified facial plastic surgeon located in New York, creates tailored solutions and safely administers the treatments and procedures that deliver the desired effects. He can create a brighter complexion, tighter and smoother skin, better defined contours, and more radiant appearance with procedures on or around any area of the face, including the chin, lips, cheeks, nose, eyes, eyelids, ears, and forehead.
Face the world with renewed self-confidence. To learn how, schedule a consultation today.
Facial Rejuvenation
Facelift
Lift sagging skin and improve skin elasticity with a facelift at Gotham Plastic Surgery. With a deft touch, our skilled plastic surgeon can tighten loose skin folds, fade wrinkles around the eyes and forehead, and erase deep mouth creases for a fresher, more rejuvenated appearance. To learn more about facelift, visit medlineplus.gov Continue
Facial Shaping
Non-surgical facial shaping is a viable alternative to surgery that involves using one or more dermal fillers. Patients find it ideal for contouring the jawline, chin, or cheekbones or for rejuvenating the nose and eyes. It's also perfect for patients wishing to avoid invasive surgery or sidestep significant downtime.  Continue
G.I. Jaw
Men seeking a strong, square jaw to make the face more symmetrical and/or enhance the jawline turn to Dr. Miller for his trademarked G.I. Jaw® technique to get the chiseled face they desire. Dr. Miller's procedure can include fillers, implants, and even liposuction to deliver more masculine-looking features. Continue
Forehead and Brow Lift
With aging often comes a sagging forehead or drooping eyebrows that can take away from the eyes. Bring back a smoother forehead or arched eyebrows with a forehead and/or brow lift that will return the focus to your bright, revitalized eye and forehead areas. Continue
Buccal Fat Excision
For a sleeker, more chiseled face, Dr. Miller can perform a customized excision of the buccal fat deep in the lower cheeks on either side of the face. Continue
Chin & Cheeks
A small chin can give you a weak appearance while a flat cheek can make the nose appear larger. Expertly-placed facial implants in the chin and/or cheeks can improve the overall shape of the face and give you renewed confidence in your appearance. Continue
Acne Scar Removal
From teenagers to adults, acne can affect anyone and leave scars due to severe breakouts. But with expert skill and superior acne scar removal techniques, these unwanted blemishes can be repaired so that skin is clear and smooth again.
To see how a facial procedure at Gotham Plastic Surgery can redefine, smooth, repair, or refresh your appearance, please visit here.
Fat Injections
An alternative to dermal fillers that are made from synthetic materials, fat injections (or fat grafts) from other parts of one's own body restore volume to areas such as the lips or cheeks and help minimize or reduce the appearance of wrinkles and skin creases. Continue
Lip Augmentation
Whether you have naturally thin lips or your lips have thinned due to aging, a lip augmentation procedure can plump the lips for a more youthful-looking mouth. It's an ideal lip enhancement solution for those dreaming of full, luscious lips. Continue
Neck Lift
Eliminate that unwanted double chin with a neck lift that removes excess neck folds and gives the skin a lift. This will help restore a more defined neck and jawline. Continue
Otoplasty
For ears that are large or protrude abnormally, an otoplasty reduces the size or corrects the prominence of the ear(s). With skilled techniques, Gotham Plastic Surgery can help you regain confidence in your appearance with this ear surgery. Continue
Reconstructive Plastic Surgery
For patients needing to improve the function of certain parts of their face instead of wanting to improve their facial aesthetics, reconstructive plastic surgery can restore a close approximation of the former, natural appearance. This surgery can improve or treat facial fractures, scars, or other unwanted issues resulting from tumors, skin cancer removal, diseases, trauma, infections, or even congenital conditions. Continue
Skin Cancer Treatment
Following the removal of skin cancer and any underlying roots, particularly with Mohs micrographic surgery, the surgeons at Gotham Plastic Surgery can repair the treatment area and scar tissue that is often left behind.  This precise surgical procedure can reduce if not fully eradicate signs of the skin cancer removal for smoother skin. Continue
Aesthetic Eye Treatments
Blepharoplasty
Restore the windows to your soul with a blepharoplasty on your upper or lower eyelids (or both) that renews tired-looking eyes due to droopy or sagging eyelids. Continue
To see how a facial procedure at Gotham Plastic Surgery can redefine, smooth, repair, or refresh your appearance, please visit here.
Non-Surgical Eye Rejuvenation
An alternative to surgery, a non-surgical eye rejuvenation can refresh the entire eye area, including eyelids, for a more youthful-looking appearance. Using dermal fillers, and sometimes combined with a neuromodulator, this short procedure can dramatically revitalize the eyes by reducing crow's feet and softening under eye bags. Continue
Anti-Aging Skin Procedures
Neuromodulators
A crucial part of many facial rejuvenation treatment plans, Botox, Dysport, or Xeomin are among the country's most popular cosmetic procedures. Ideal for reducing dynamic facial wrinkles like frown lines or crow's feet, these safe and effective injectable neuromodulators can improve your appearance for a more youthful-looking you. Continue
Dermal Fillers
Dermal fillers are a revolutionary option for reducing the most common signs of aging, such as fine lines and wrinkles, severe facial folds, sagging skin, volume loss, and even loss of collagen with strategically placed injections. Popular dermal fillers, such as Restylane and Juvéderm, are composed of nourishing and hydrating hyaluronic acid (HA),  which help soften the appearance of moderate to severe wrinkles around the mouth, nose, and forehead as well as add more volume to the temples, cheeks, lips, and more.
Other fillers, such as Sculptra, help boost the skin's production of collagen and elastin for long-lasting age-defying results that look natural.
Some of the injectable dermal fillers we offer include:
Liquid Facelift
Often referred to as a "facelift in a bottle," a liquid facelift restores a youthful appearance with a combination of dermal fillers, neurotoxins, and even ultrasound techniques to rejuvenate your appearance. In under an hour, this procedure can lift sagging skin, volumize lips or hollow facial areas, improve under eye bags, and reduce the appearance of a wide range of wrinkles. Continue
Dermabrasion
Dr. Miller's expert touch and skill can resurface targeted areas of skin with controlled surgical scraping. This skin-rejuvenating treatment can address uneven pigmentation, minimize sun damage, erase wrinkles or age spots, and remove various types of scarring. Continue
Microdermabrasion
While a regular dermabrasion treatment goes deep beneath the skin, a microdermabrasion session removes the outermost layer of skin with a similar method of exfoliation. The result reveals a smoother, fresher layer of skin underneath. Continue
Laser Skin Resurfacing
To correct fine lines or improve dull skin, laser skin resurfacing could be the ideal choice for you. Also called a laser peel, the procedure uses a CO2 laser to smooth and revitalize the skin for a fresher, more radiant appearance. Continue
Pellevé™
An innovative skin-tightening procedure featuring advanced radio wave technology, Pellevé™ improves mild to moderate facial lines and wrinkles. The result is revitalized skin for a refreshed appearance that looks natural. Continue
Ulthera®
This innovative procedure uses the minimally-invasive properties of ultrasound to lift and strengthen loose facial or neck skin. You won't believe how this simple procedure can revitalize your skin, especially under our expert guidance. Continue
Wrinkle and Scar Revision
Wrinkles and acne scars can be smoothed or greatly minimized with "resurfacing" methods that stimulate collagen and elastin by peeling or exfoliating skin, including laser therapies, chemical peels, and dermabrasion. An alternative to resurfacing is facial needling, a method that uses hundreds of very tiny pinpricks to correct the appearance of wrinkles or scars and stimulate the body's healing process. Both types of wrinkle and scar revision help smooth wrinkles and scars for tighter, smoother skin. Continue
Permanent Makeup
This long-lasting solution is ideal for patients dealing with issues such as hair loss, motor impairment (i.e., Parkinson's or arthritis), skin allergies, or sensitive skin. It's also ideal for busy mothers or professional women who don't like or have time to apply makeup daily, for men who want to enhance certain features, or for the physically active who want to look their best without their cosmetics sweating off. Continue
To see how a facial procedure at Gotham Plastic Surgery can redefine, smooth, repair, or refresh your appearance, please visit here.
Functional and Aesthetic Nose Surgery
Rhinoplasty
One of the most popular plastic surgery procedures performed at Gotham Plastic Surgery, a rhinoplasty can improve a facial profile by addressing a variety of nasal complications by reshaping the bridge, reducing or augmenting the entire nose, removing a hump, or narrowing nostrils. Whether for cosmetic or medical reasons, Dr. Miller has the skill and artistry to improve nasal function and aesthetics. Continue
Revision Rhinoplasty
In some cases, a revision rhinoplasty may be necessary to improve the appearance of your nose or to breathe more fully following an initial job.  It is crucial to find an expert facial plastic surgeon who specializes in revision rhinoplasty to correct the unflattering or dysfunctional results. Continue
Non-Surgical Rhinoplasty
This non-invasive alternative to a surgical nose job is a quick procedure using fillers to correct minor nose irregularities, slight asymmetry, or a small nose hump. It's ideal for patients who don't want to commit to surgery or have no time for the downtime often associated with surgical rhinoplasty. Continue
Ethnic Rhinoplasty
Patients of African, Hispanic, Middle Eastern, or Asian descent who want to improve the appearance of their noses yet maintain their ethnic identities should consider an ethnic rhinoplasty (nose job). This procedure requires a different approach than the one used on patients of Caucasian descent, and our surgeon's skill and experience ensure that the revised nose remains in harmony with the rest of the face.
Septoplasty
The septum is the bone and cartilage wall separating your nose into two nostrils. A septoplasty is performed to correct a deviated septum, which can cause breathing problems. Whether the deviated septum is due to injury or a congenital factor, a septoplasty restores proper breathing by straightening the septum.
If You're Considering a Facial Procedure for Any Reason, Schedule a Consultation with Gotham Plastic Surgery
To learn more about your specific skin issue or ailment, find the right treatment, or ask questions about facial procedures, contact Gotham Plastic Surgery online or call our practice located in New York.
Trust the Experts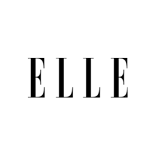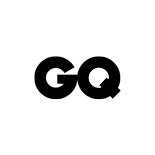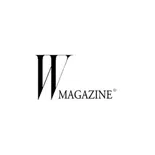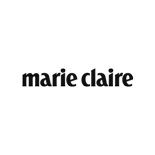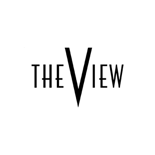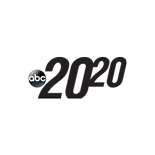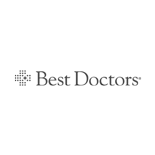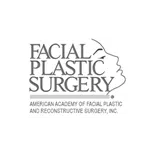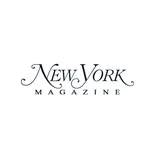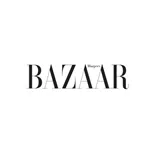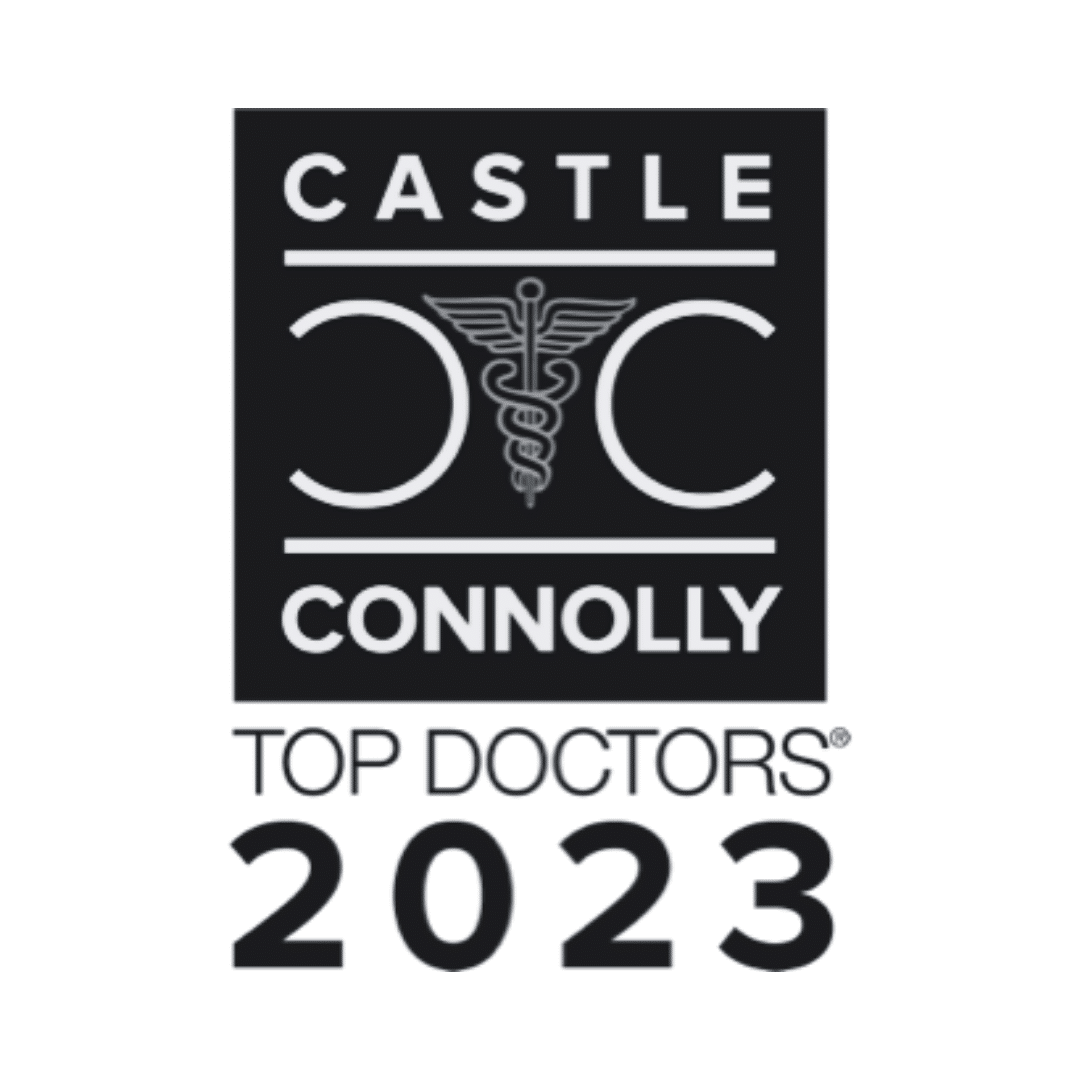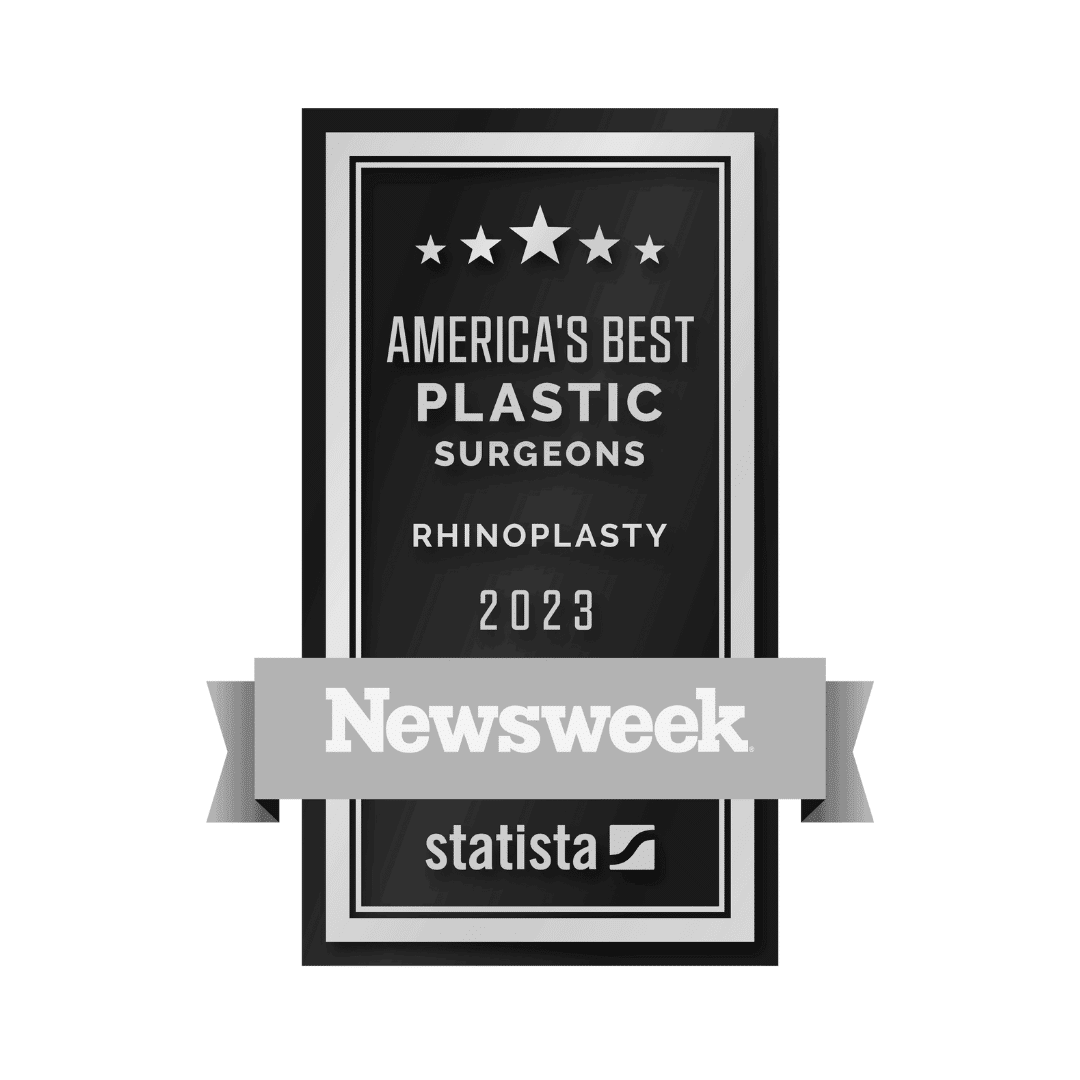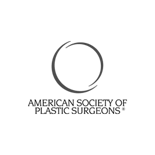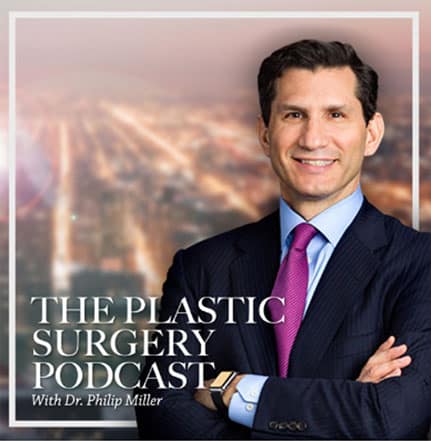 The Plastic Surgery Podcast with Dr. Philip Miller
Tune into The Plastic Surgery Podcast, hosted by facial plastic surgeon Dr. Philip Miller. Dr. Miller is here to answer your questions, de-mystify plastic surgery, and help you feel more knowledgeable and empowered about any procedure performed at our center.
View all Podcasts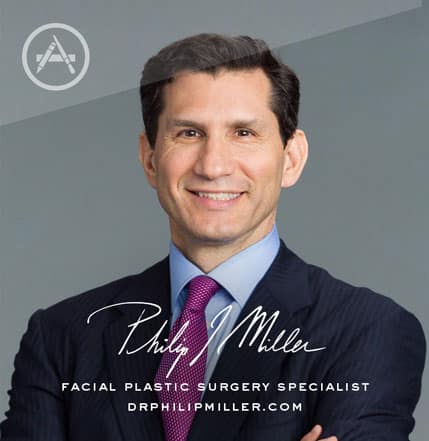 Plastic Surgery w/ Dr. Miller
If you're thinking about getting a lift, nip, or tuck, this app is for you. It's the most comprehensive pocket encyclopedia of plastic surgery terms, before and after photos, and visualization tools to help you really know what to expect from a procedure, including seeing potential results on your own photo. This app is only available on the App Store for iOS devices.
View in App Store >