Restylane
Gotham Plastic Surgery features the entire line of Restylane dermal fillers, including the innovative Refyne and Defyne formulations and the new lip filler Kysse. The FDA-approved Restylane fillers can be used to restore volume, smooth away wrinkles, or provide subtle enhancements to the facial contour. With a variety of fillers available, we can customize your treatment to your precise needs to produce the most natural, beautiful results.
Phillip Miller, MD, FACS brings you the best in body and facial rejuvenation in New York City. In his state-of-the-art facility, patients can feel comfortable and confident that they are receiving the best possible care. Dr. Miller specializes in both surgical and nonsurgical facial treatments, and he is known for his expertise in all types of facial rejuvenation techniques. Injectable treatments using Restylane fillers are one of the quickest ways he transforms the appearance and turns back the clock.
Read More
Restylane Overview
Restylane by Galderma falls into the category of hyaluronic acid (HA) dermal fillers. HA is produced by the body and offers hydration and key nutrients that keep the skin soft and smooth. Our bodies experience HA depletion over time, which leads to the formation of wrinkles and drier, less supple skin. HA dermal fillers restore HA depletion to smooth away wrinkles and improve the texture of the skin. Gotham Plastic Surgery offers Restylane, Lyft, Silk, Refyne and Defyne, and the all new Kysse, allowing him to treat a wide range of concerns.
HA isn't the only essential substance that gets depleted through the aging process. The vital proteins elastin and collagen also diminish over the years. Depletion of these proteins leads to skin laxity and the formation of facial lines and creases. Patients might start to see hollowing in the midface, thinner lips, deep creases around the mouth (nasolabial folds), and other facial lines. Topical products can offer some improvement in these aging concerns, but they don't work deeply enough to produce the more dramatic improvement patients want.
Patients who are ready to turn back aging symptoms without surgery may find the perfect answer in injectable fillers. Quick, comfortable treatments can offer improvement for up to two years in some cases. Dr. Miller also performs his liquid facelifts, with several dermal fillers and neuromodulators, including Restylane products, to further enhance results for his patients.
Each Restylane product is unique in the benefits offered and the improvements seen. Discover everything you need to know about the Restylane products offered by Gotham Plastic Surgery to choose the best treatment for you.
Restylane
Restylane treats lines around the nose and mouth, including smile lines, nasolabial folds, and marionette lines. This product can also be used to augment lips for some patients. This original formulation was the first to be introduced in the Restylane line.
Restylane Kysse

Kysse is the most recent Restylane filler to hit the market. The secret to the success of this filler is proprietary XpresHAn technology, which volumizes while preserving the natural movement of the lips. Improvements may last for up to one year.
Restylane Silk
This filler was also originally designed as a lip plumper. However it can also be used to treat vertical lines above the upper lip that are often called smoker's or lipstick lines. Silk is smooth enough to treat these fine lines while giving patients a natural result.
Restylane Refyne/Defyne
Refyne and Defyne are also fillers that were created with XpresHAn technology. While these fillers can be used in a variety of areas, they are particularly well-adapted to nasolabial folds. The fillers reduce the creases while allowing you to maintain the natural movement of the lower face. Refyne is used for more superficial lines, while Defyne can treat even the deepest creases around the nose and mouth. To learn more about Restyland Refyne and Defyne, visit ncbi.nlm.nih.gov
Restylane Lyft
Restylane Lyft is the filler that can reverse some signs of aging on both the face and the hands. It is often used to restore volume and definition in the midface. Facial improvements can last up to 12 months, while improvements in the hands usually extend for about six months.
The Ideal Restylane Candidate
You might be a good candidate for a Restylane treatment if you want to address signs of aging or minor imperfections in the facial contour without surgery. While fillers can address both mild and moderate signs of aging, more severe symptoms may require a combination approach using a variety of treatments. It is important to go into your treatment with realistic expectations of what fillers can do for you.
What to Expect During Your Consultation
Your Restylane consultation is an opportunity for Dr. Philip Miller to examine your facial anatomy and get a medical history. He understands that one size does not fit all when it comes to fillers, and he will design a personalized plan for you to achieve the most natural results. He also takes the time to talk to each patient so you know exactly what to expect from your procedure.
Each patient who enters Gotham Plastic Surgery can experience the NatraLook Process, during which Dr. Miller will explain all the ways you can achieve aesthetic confidence. He will help you discover the procedure or procedures that are best for you. During this process, patients can feel safe and empowered to explore and help develop an ideal treatment plan.
Gotham Plastic Surgery is equipped to combine your filler treatments with surgical procedures for an even more customized look. Ask about these other options during your consultation to ensure you can leave our office looking your best.
What to Expect During the Dermal Filler Procedure
Filler treatments include a series of injections placed precisely where they will provide the most natural result. Dr. Miller will take care to give you the exact dose you need to achieve the correction you want without making you look overdone. In some cases, Dr. Miller may massage the treatment area after the injections are completed, which ensures an even distribution of the filler for the smoothest results. Ice can also be applied to reduce redness and swelling after your treatment.
Restylane injections are relatively comfortable, and patients typically have minimal, if any, downtime afterward. Restylane results are evident soon after your treatment. You will be able to enjoy your improvements for approximately 6-12 months. Duration depends on which filler is used and where it is injected. Dr. Miller will help you design a treatment schedule so you can maintain your positive results indefinitely.
Restylane Cost
Restylane, Kysse, Lyft, Refyne and Defyne, and Silk treatments all vary in terms of cost, based on treatment location and number of vials required. The staff at Gotham Plastic Surgery assists patients in financing options to ensure treatments are affordable.
To learn more about dermal filler treatments, visit Medscape.com
FAQ
Who should consider Restylane fillers?
Patients who are 21 or older and understand what kind of improvement they can achieve make the best candidates for this procedure. Restylane products are appropriate for treating lines and wrinkles, lost volume in the midface, or thin lips.
What happens at the consultation?
Dr. Miller will meet privately with you to discuss your concerns and goals. This information will allow him to create a personalized plan for you using the NatraLook Process that will produce natural results.
Do the injections hurt?
Because the needles or cannulas used to perform this treatment are very small, there is little pain during the procedure. If sensitive areas will be treated, topical numbing cream is an option before the treatment. We also offer ProNox (or laughing gas) to help make the procedure more comfortable.
Do I need to take any time off?
Mild bruising or swelling might occur after a treatment, but it's not typically enough to keep patients from returning to work right away.
Are there alternative treatments to Restylane?
While the Restylane line offers numerous options for anti-aging and facial enhancement, these treatments are not your only option at Gotham Plastic Surgery. Neuromodulators like Botox treat lines in the upper face that fillers are not typically designed to treat. Skin needling is a treatment that can be performed over the entire face to boost collagen levels and erase fine lines and wrinkles. For more dramatic, longer-lasting results, surgical procedures like a facelift or blepharoplasty are also available.
Schedule Your Restylane Appointment in Our NYC Office Today
If you are interested in learning more about Restylane, Kysse, Lyft, Refyne and Defyne, or Silk treatments in New York, New York, we are ready to answer your questions. Call us at (646) 791-3066 to request a consultation or schedule an appointment online. We look forward to meeting you!
Next, read about Botox.
Trust the Experts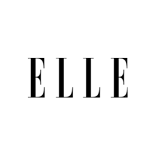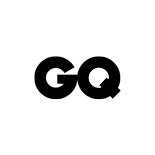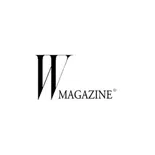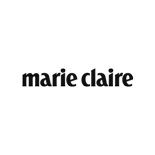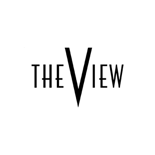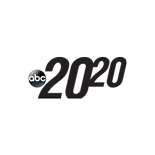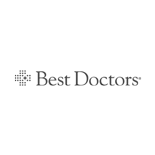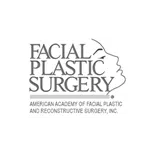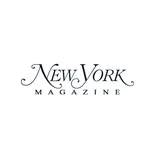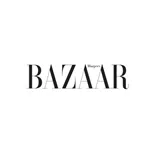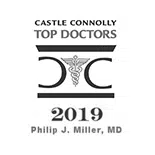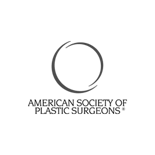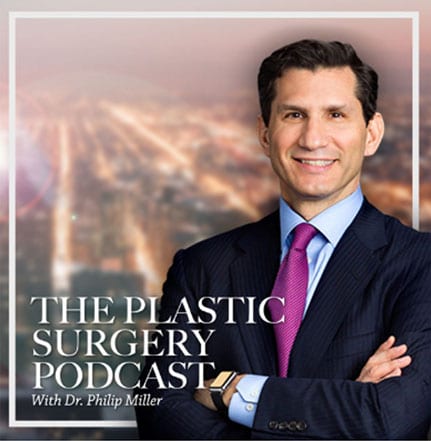 The Plastic Surgery Podcast with Dr. Philip Miller
Tune into The Plastic Surgery Podcast, hosted by facial plastic surgeon Dr. Philip Miller. Dr. Miller is here to answer your questions, de-mystify plastic surgery, and help you feel more knowledgeable and empowered about any procedure performed at our center.
View all Podcasts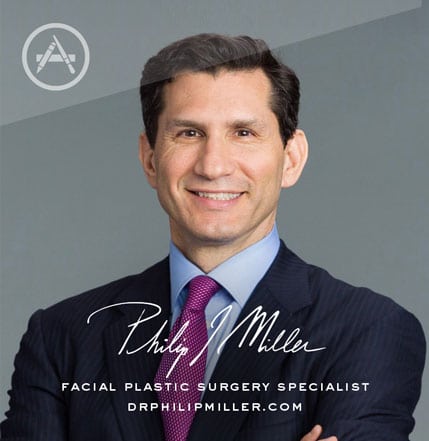 Plastic Surgery w/ Dr. Miller
If you're thinking about getting a lift, nip, or tuck, this app is for you. It's the most comprehensive pocket encyclopedia of plastic surgery terms, before and after photos, and visualization tools to help you really know what to expect from a procedure, including seeing potential results on your own photo. This app is only available on the App Store for iOS devices.
View in Ap

p Store >