What not to do after Botox?
Aging is something we all experience as a natural part of life. We cannot stop it, but it is something we can manage through lifestyle choices, diet, exercise, and professional treatments like Botox®. Botox Cosmetic has been around for a long time and has been shown to turn back the clock by smoothing away some types of wrinkles on the face.
Botox is a minimally-invasive treatment that does not require any downtime afterward. However, there are still things you should and should not do after your Botox treatment to ensure the best possible results.
What to Expect After Your Botox Treatment
Botox is an FDA-approved injectable treatment that helps soften wrinkles and lines to reduce signs of aging. If it's your first Botox treatment and you don't see improvement when you walk out of your provider's office, don't panic. Many patients don't see immediate results. It can take 2-10 days to see a reduction in those wrinkles. Your provider will likely take before and after photos to help you see the actual improvements in your wrinkles over time.
Botox treatments do not require anesthetics and most patients find the treatment to be relatively comfortable. It is a minimally-invasive treatment with few, if any, side effects. Some patients may experience:
Tenderness
Mild swelling
Light bruising
Redness
Headache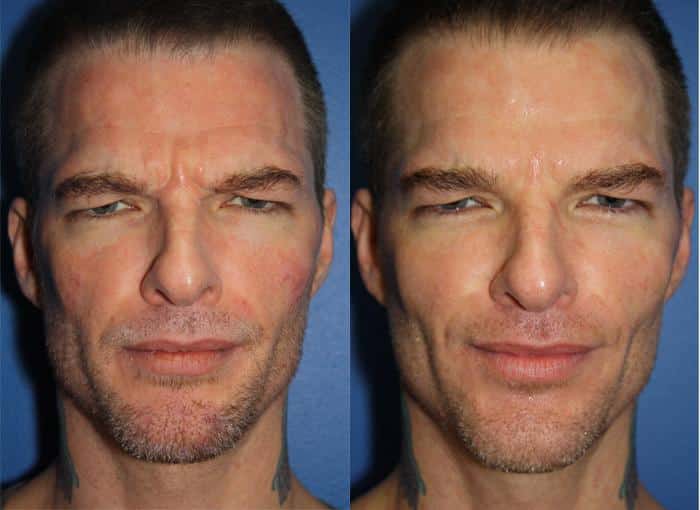 What Not to Do to Your Face after Botox Injections
Like any cosmetic procedure, it is important to follow aftercare instructions to ensure proper healing and maximum results. Results vary by patient and can be impacted by bad habits and improper care, including:
Rubbing your Face
Botox is injected into precise treatment areas to tackle cosmetic issues like lines and wrinkles. Continuous rubbing and touching can impact the spread of the injectable and alter results. Keep your hand away from your face for at least one day after treatment to allow it to treat the intended muscles.
Lying on your Face
Much like rubbing your face, resting or sleeping on your face can cause the treatment to pool to an unintended area. Stay upright for at least four hours after a treatment and try to sleep on your back for the best results.
Applying Makeup to Your Face
Putting makeup on the face calls for unnecessary rubbing and pressure that can disperse the treatment to areas outside the target zone. Avoid applying makeup for at least 24 hours after a Botox treatment.
Getting Treatments on the Face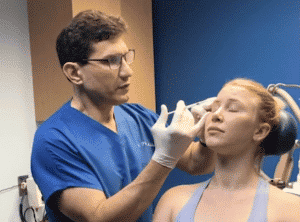 Other facial treatments like peels and lasers can interfere with Botox. Schedule other treatments at least one to two days after Botox to allow the injectable to settle. Your provider should be able to help you set up a treatment schedule to ensure you get the most out of all your procedures.
What to Avoid After Botox
It is important to understand that there are certain things that you should avoid after your injection. After a Botox injection, you should follow aftercare instructions and avoid:
Alcohol
Alcohol can thin the blood and cause bruising after a Botox treatment. It is best to avoid consuming alcohol for at least one to two days before and after an injection.
Some Medications and Supplements
Like alcohol, aspirin is a blood thinner that can cause bruising or bleeding. Ask your surgeon which medications and supplements to avoid before and after a treatment.
Exercise
While exercise and physical activity are recommended for a healthy lifestyle, they should be avoided for a day or two after a Botox injection to ensure no severe side effects.
Sun Exposure
Avoid direct sun exposure after a Botox treatment, especially for patients that experience redness or swelling, as it can lead to sunburn.

What to do After Botox
The most important thing to do after a Botox treatment is to be proactive in getting after-care instructions from your injector. You can also follow a few easy steps to ensure your Botox will be effective.
Move Your Face
Face exercise can stimulate the muscles and lead to faster visible results. It is important not to touch your face, but you can make different faces like frowning, smiling, and eyebrow raises to stretch your muscles.
Wash Your Face (Very Gently!)
You can wash your face after a Botox treatment, but it is essential to use a gentle cleanser and be gentle with your hands. Do not scrub or apply pressure and use cool water.
Remain Upright for the First Four Hours
To allow Botox to settle and treat the intended area, it is important to stay upright for at least four hours after an injection.
Schedule Your Botox Treatment in Manhattan
Botox is a quick, effective way to address a variety of facial lines to create a more youthful appearance. By taking a few simple steps after your procedure, you can ensure your treatment is both safe and successful.
Gotham Plastic Surgery is a renowned surgery center in Manhattan, New York, that creates personalized treatment plans to ensure patient satisfaction. Dr. Philip Miller, a double board-certified plastic surgeon with more than 20 years of experience, offers a range of procedures, including Botox, in an accredited facility.
Gotham Plastic Surgery aims to create natural results for each patient using the NatraLook® process. This process empowers patients to make informed choices and enhances aesthetic confidence. Contact us to schedule a consultation and learn more about Botox.
Trust the Experts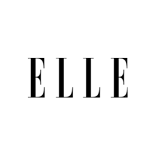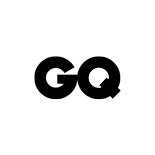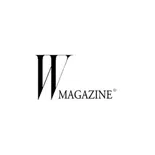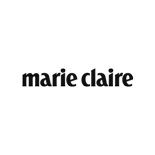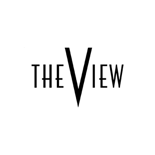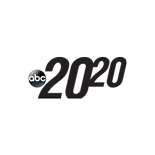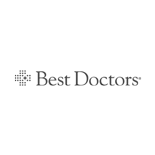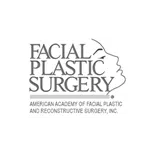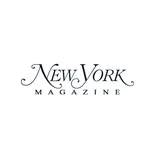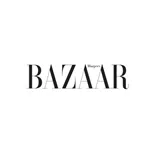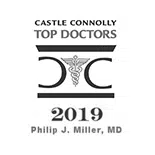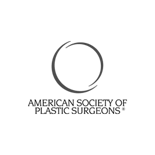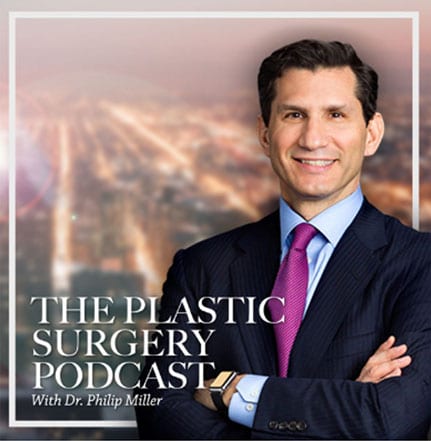 The Plastic Surgery Podcast with Dr. Philip Miller
Tune into The Plastic Surgery Podcast, hosted by facial plastic surgeon Dr. Philip Miller. Dr. Miller is here to answer your questions, de-mystify plastic surgery, and help you feel more knowledgeable and empowered about any procedure performed at our center.
View all Podcasts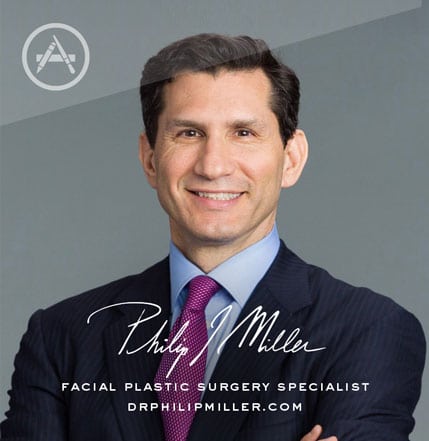 Plastic Surgery w/ Dr. Miller
If you're thinking about getting a lift, nip, or tuck, this app is for you. It's the most comprehensive pocket encyclopedia of plastic surgery terms, before and after photos, and visualization tools to help you really know what to expect from a procedure, including seeing potential results on your own photo. This app is only available on the App Store for iOS devices.
View in Ap

p Store >