5 Reasons to Start Body Contouring Now
While there is no definitive rule on the best time to have cosmetic surgery, there are several benefits to working on your body contouring goals during the colder months. "Summer bodies are made in the winter," as the popular fitness mantra goes. It holds true because why wait until the last minute to give yourself your dream body when chilly weather gives you the best excuse to comfortably recover at your own pace?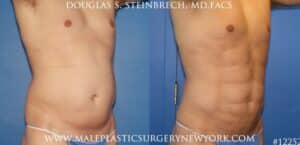 At Gotham Plastic Surgery in New York, Manhattan, we want to make aesthetic goals attainable by helping you work on your concerns now. We create custom treatment plans that combine surgical and minimally-invasive techniques to help you achieve the best version of yourself. Our unique NatraLook approach addresses both restorative and transformative changes, producing natural-looking results that boost your aesthetic confidence by enhancing your appearance. If you are considering any body contouring procedure, Dr. Philip J. Miller shares the following reasons why the cold season is the perfect time to do it:
1. Hide Under Loose Clothing While You Heal
Baggy, comfortable clothing are your best friends while you heal. Loose, chunky shirts, soft, stretchy pants, and layers of extra fabric are the best way to camouflage the after-effects of surgery. Cooler weather and its corresponding wardrobe not only cover up bruises and sutures, but they make wearing post-op compression garments more comfortable too. Compression garments, which are used for support and to control swelling, can be thick and uncomfortable, making you hot and sweaty especially during the summer. Cooler weather coupled with loose-fitting clothes will enable you to heal more comfortably.
2. Cooler Temps Keep Swelling Down
Whenever you encounter swelling on any part of your body, you might instinctively grab an ice pack. That is because cold application slows down the blood flow which in effect, controls and relieves the swelling. Recovering during the cooler months will also help keep post-operative swelling under control. Typically, a body that is in the process of healing will have blood vessels that are pushed closer to the surface of the skin to dissipate heat, and this results in swelling. In chilly weather, the body does not have to work as hard to dissipate heat, helping to control any post-op swelling.
3. Avoid Sun Exposure
Sun exposure should be avoided after most surgeries. Your incisions are very sensitive, and UV light increases your risk of scarring and pigmentation. During the spring months, there is considerably less sun, and you will be covered in layers of clothing. Furthermore, the chilly weather will make you more likely to spend more time inside and away from the sun, making these months your best chance to avoid the damaging effects of UV light.
4. Feel Confident At Upcoming Gatherings
As more people get the COVID-19 vaccine, we'll soon graduate from video calls to real social gatherings where we can physically interact with family and friends. Undergoing your body contouring procedures now means you'll be fully recovered in a few months, allowing you to show off your amazing results with utmost confidence. In addition to finally seeing those you love in person, you will be able to do so looking and feeling your absolute best!
5. Swimsuit-Ready by Summer
Summer is still a short time away, giving you time to recover–whether you're waiting for incisions to heal, treated areas to shrink and tighten, or implants to settle. By having your body procedures done now, you will give your body the healing time it needs and achieve full results before the skin-baring days of summer arrive. Once the temps rise, you will be ready to flaunt your new body by the pool or on the beach.
Body Contouring Treatments at Gotham Plastic Surgery
Patients fly in from around the world to undergo remarkable body transformations at Gotham Plastic Surgery. With a combination of experience, skill, and state-of-the-art technologies, we can provide patients with slimmer, more toned bodies with beautiful contours. At our New York, Manhattan plastic surgery clinic, some of our most requested body contouring procedures include:
Body Banking
Ideal for male body contouring, body banking is an innovative body-shaping procedure that allows the transfer of fat from one part of the body to another to sculpt the perfect physique.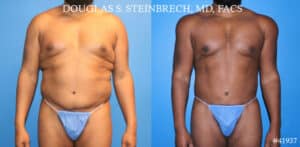 Why choose body banking?
Your own fat provides a safe material recognized by the body's immune system, so rejection is not a concern.
There are multiple areas that can be treated with fat transfer, including the shoulders, pectorals, biceps, triceps, glutes, and calves. These muscle groups can benefit from strategically placed fat to provide the appearance of toned muscles and a more shapely physique.
Our doctors can produce custom, natural-looking improvements with long-lasting results.
Neck-Tite
Your body isn't the only area that can benefit from a pre-summer makeover. Neck procedures will rejuvenate the lower face and neck to make you more confident in your favorite summer tank tops. Neck-Tite™ gently removes excess fat while tightening and contouring the neck area through radiofrequency-assisted lipolysis (RFAL) technology.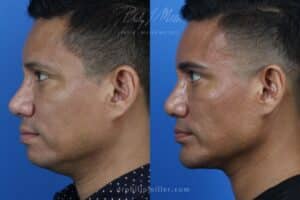 Why choose Neck-Tite?
Fat is removed, and the skin is tightened in a single procedure.
It is ideal for those bothered by loose or sagging neck skin, jowls, or a "turkey" neck. It can restore a smoother, firmer, more youthful-looking appearance to the neck.
It can treat small areas like the neck and jowls, and it is an excellent alternative to more extensive surgical procedures.
Results are quickly visible and long-lasting.
Since the procedure enhances collagen production, it offers continued improvement in the look of your skin.
Neck Lift
During a neck lift, Dr. Miller removes excess fat and skin around the neck and jowl area and tightens the underlying muscles.
Why choose a neck lift?
Though less invasive than the facelift, the neck lift nevertheless provides dramatic results.
It accomplishes what diet and exercise cannot.
By removing skin and pulling the skin tighter, lines and wrinkles can also be eliminated, helping you look younger.
Incisions are usually made around the ear lobe and behind the ear, ending in the lower scalp, to minimize visible scarring after surgery.
Neck lifts produce long-lasting results.
You can wear lower necklines with more confidence in the summer.
Mommy Makeover
A mommy makeover refers to a specialized combination of body contouring procedures aimed at returning a woman's body to its pre-pregnancy state. These can include breast lift, breast reduction, tummy tuck, and liposuction procedures.
Why choose a mommy makeover?
Having multiple procedures at one time limits the hassles of scheduling, downtime, and billing.
These combined surgeries allow you to see the overall effects all at once, which can make the results more dramatic.
Results are long-lasting if you maintain a healthy lifestyle.
You can feel younger and more confident.
Liposuction
Liposuction removes excess or unwanted fat in order to sculpt the body and improve the body's shape. It involves making very small incisions through which a narrow, blunt-tipped tube (cannula) is inserted, disrupting the fat cells and suctioning them out.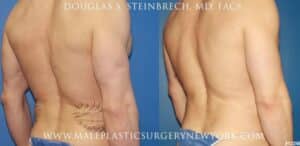 Why choose liposuction?
It can get rid of specific trouble spots quickly (e.g., stomach, back, upper arms, and thighs).
It effectively removes stubborn or remnant pockets of fat after major weight loss (e.g., individuals who have had weight-loss surgery).
The results can be very long-lasting if you maintain healthy habits.
Besides swelling, which may take a few weeks to subside, the results and enhancement are almost immediate.
Tummy Tuck
A tummy tuck is a surgical procedure that removes excess fat and skin while tightening abdominal muscles to flatten and shape the abdomen and waist.
Why choose a tummy tuck?
It is ideal for those who have lost a significant amount of weight but have loose, excess skin hanging around the belly or have a protruding abdomen.
It is excellent for those who are in very good shape, but can't get rid of stubborn stomach fat.
It is particularly beneficial for women with stretched skin and muscles resulting from pregnancy, as these concerns do not typically resolve without intervention.
Begin Your Body Contouring Journey At Our NYC Plastic Surgery Clinic Today
A comfortable, stress-free recovery with plenty of rest is key to the success of any surgical procedure. By scheduling your procedures now, you can also take advantage of this time when social events are fewer. With no pending pool parties in the next few weeks, you can devote ample time to focus on yourself, and Gotham Plastic Surgery will provide you with unsurpassed care and treatment services. With our innovative techniques, impressive results, and thousands of satisfied patients, we are your number one choice for plastic surgery, facial plastic surgery, and non-surgical procedures in Manhattan, New York. Contact our plastic surgery clinic to schedule a consultation.
Trust the Experts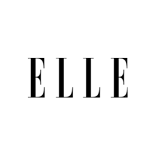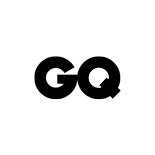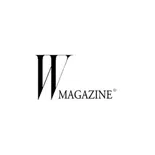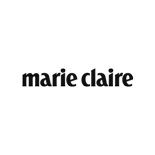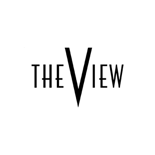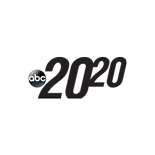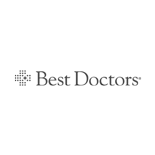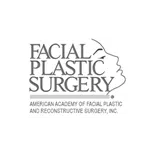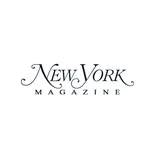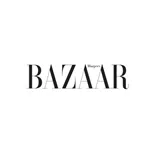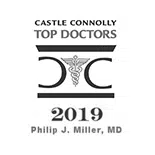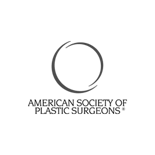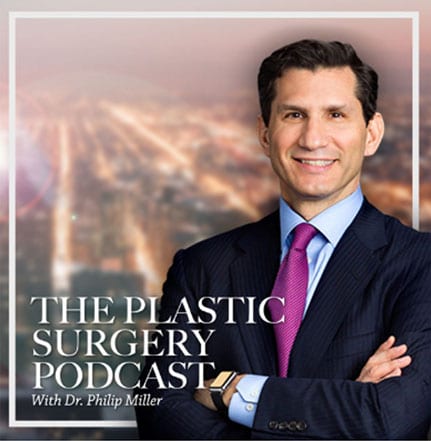 The Plastic Surgery Podcast with Dr. Philip Miller
Tune into The Plastic Surgery Podcast, hosted by facial plastic surgeon Dr. Philip Miller. Dr. Miller is here to answer your questions, de-mystify plastic surgery, and help you feel more knowledgeable and empowered about any procedure performed at our center.
View all Podcasts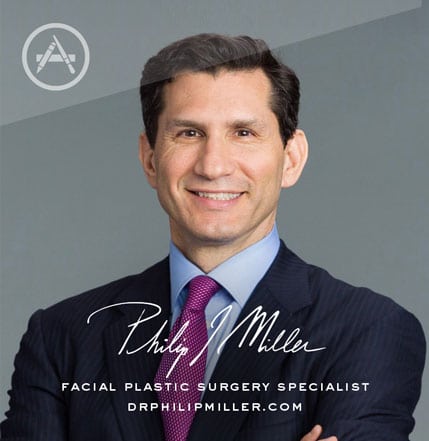 Plastic Surgery w/ Dr. Miller
If you're thinking about getting a lift, nip, or tuck, this app is for you. It's the most comprehensive pocket encyclopedia of plastic surgery terms, before and after photos, and visualization tools to help you really know what to expect from a procedure, including seeing potential results on your own photo. This app is only available on the App Store for iOS devices.
View in Ap

p Store >